The Mission of the
Passumpsic Valley Land Trust:
To conduct conservation activities related to the Passumpsic River and its watershed, with a focus on the recreational, educational, ecological, and historic assets afforded by these resources.
The East Burke Dam removal is complete. Thank you to everyone who contributed to making it possible over the past 17 years.
We're excited to celebrate spring (finally) with a
paddle on Saturday, May 12 from 1-5 p.m
. In partnership with the 
Northwoods Stewardship Center
 and 
Connecticut River Conservancy
, PVLT will host this white water trip on the now free-flowing East Branch of the Passumpsic River. We will meet at the East Burke Dam site across from the Burke Mountain Club. There will be limited parking at Ruby Lee's (405 VT Route 114) since they will be open for the season. However, there are spots across the bridge on PVLT land next to the river, and we can park on the road if needed. 
This is for experienced white water paddlers since rapids vary from Class 1 to Class 3. Bring your own boat. We will arrange the shuttle.
 Call Ross Stevens from Northwoods at 802.473.6274 for more information.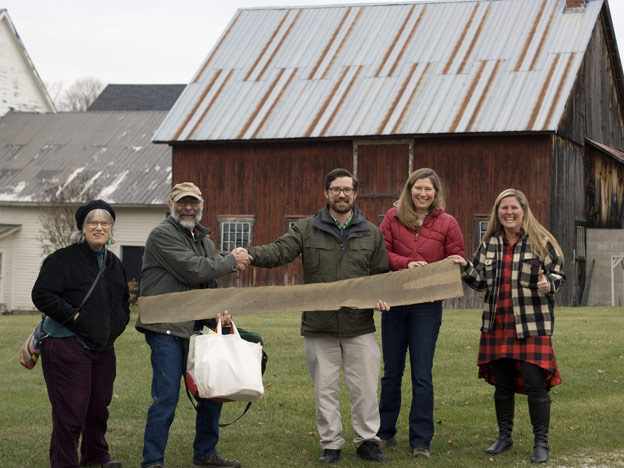 PVLT board members (L to R: Grace Gershuny, Lenny Gerardi, President Damon Cawley, Secretary Leila Nordmann, and Vice President Kellie Merrell) celebrate the removal of the dam in East Burke. (Not pictured: Treasurer Laurie Olszowy)