The Mission of the
Passumpsic Valley Land Trust:
To conduct conservation activities related to the Passumpsic River and its watershed, with a focus on the recreational, educational, ecological, and historic assets afforded by these resources.
PVLT and the NEK Artisans Guild

We are excited to announce a gallery show and talk in collaboration with the NEK Artisans Guild in St Johnsbury. The exhibit is titled "Water Is Life," and it will run from June 9-July 28. The Guild is located at 430 Railroad St.
We are especially happy to also announce a talk with our newest board member,  Grace Gershuny, on Friday, July 20 starting at 6 p.m. Grace is an author, member of the Vermont Healthy Soils Coalition, and a Barnet resident. She will speak on "Expanding the Soil Carbon Sponge for Water, Climate, and Resilient Communities" in the Guild's Back Room Gallery. We hope you can join us for this important topic.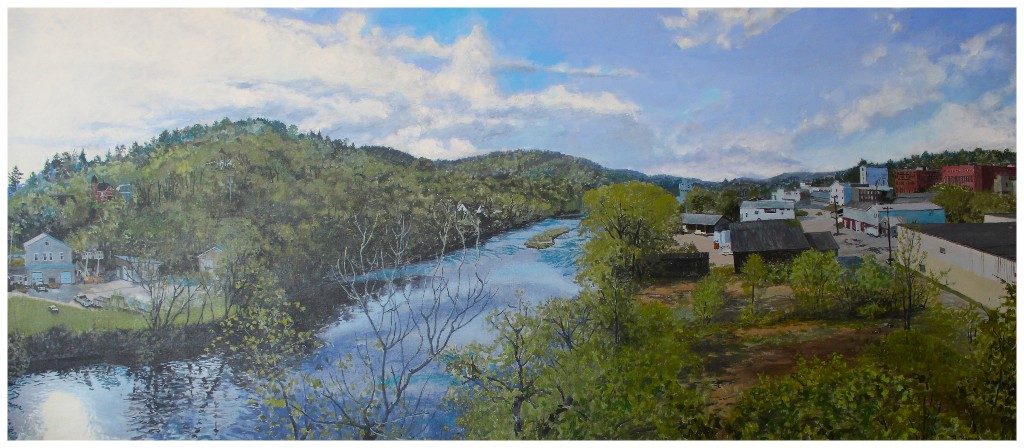 Spring on the Passumpsic, Benjamin Barnes, Acrylic 2017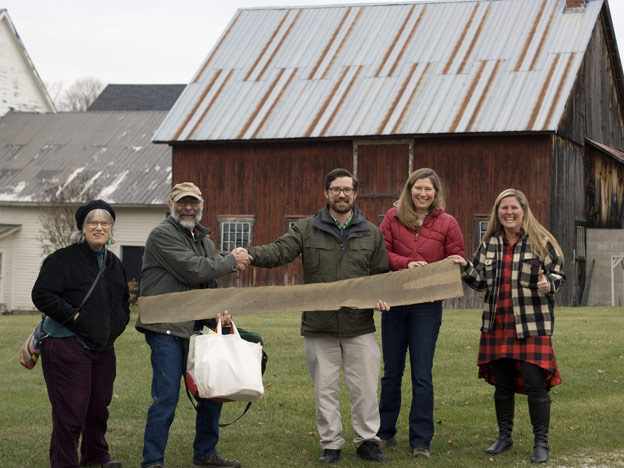 PVLT board members (L to R: Grace Gershuny, Lenny Gerardi, President Damon Cawley, Secretary Leila Nordmann, and Vice President Kellie Merrell) celebrate the removal of the dam in East Burke. (Not pictured: Treasurer Laurie Olszowy)
The East Burke Dam removal is complete. Thank you to everyone who contributed to making it possible over the past 17 years.