The Mission of the
Passumpsic Valley Land Trust:
To conduct conservation activities related to the Passumpsic River and its watershed, with a focus on the recreational, educational, ecological, and historic assets afforded by these resources.
To find out more information about PVLT, email

[email protected]

.
We are always looking for new members, volunteers for stewardship,
and board members committed to local conservation.
---
Where is your home in relation to PVLT properties?
Perhaps you are a PVLT neighbor and didn't know it.
These maps include nearly a dozen towns and provide a great overview of conserved lands.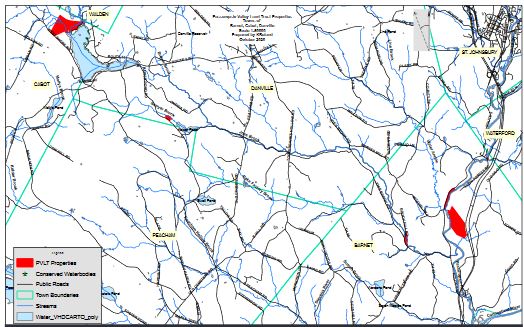 If your land is adjacent to or nearby a PVLT parcel,
what can you do to maximize the work of the organization?
If you've ever thought that you'd like to do more in your community,
now is a great time to inquire about
volunteer and service opportunities.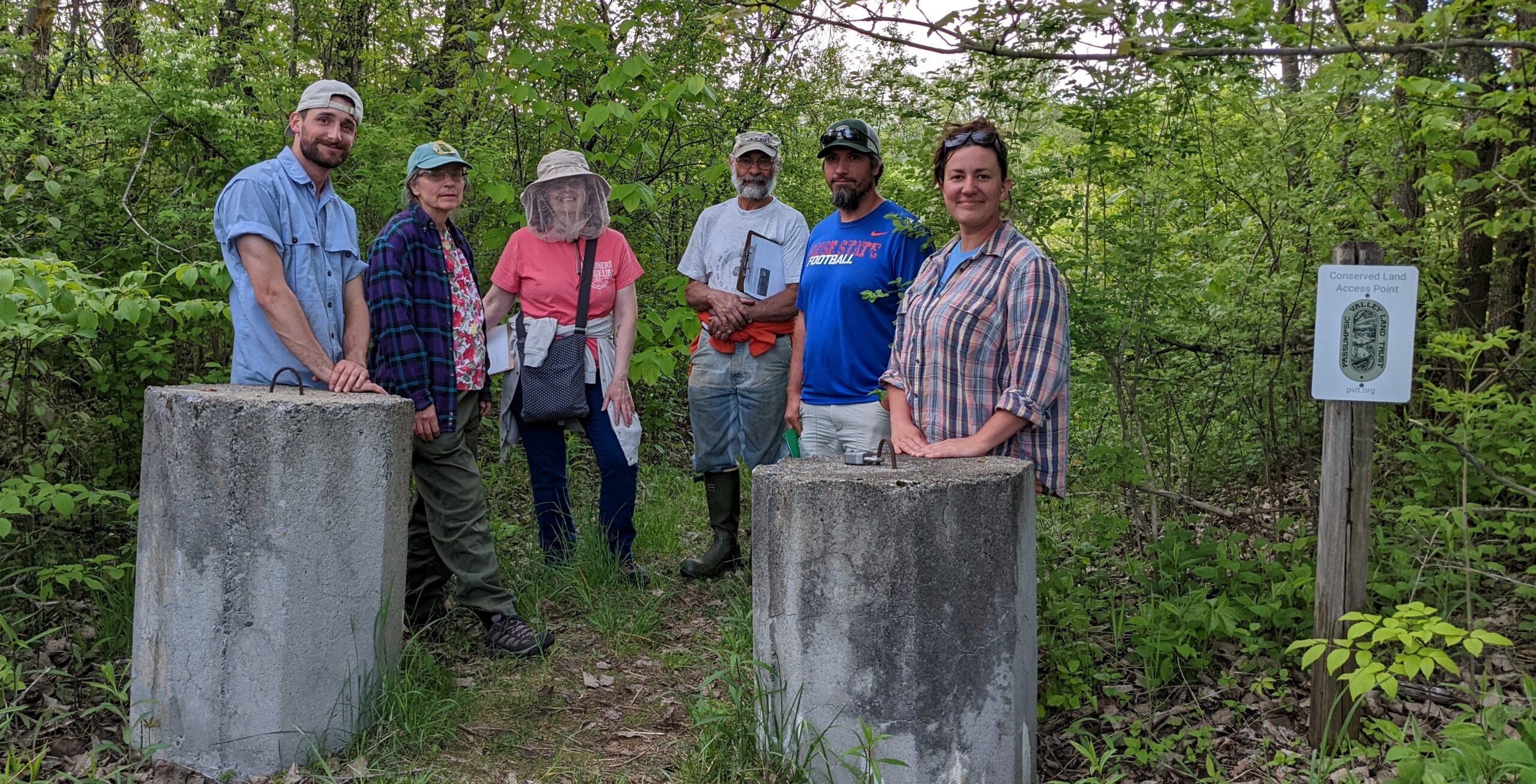 PVLT board members (L to R: Brian Lamoureux, vice president Daisy McCoy, treasurer Laurie Olszowy, Lenny Gerardi, vice president Dana Welch, and president Meg Carter) at the Murphy parcel in Lyndon. Not picture: secretary Damon Cawley
---
Thank you to our dedicated members who joined us to walk PVLT's Murphy property behind the Plaza White Market. Our conversation about floodplain restoration was an important community interaction on a timely topic. Special thank you to Fritz Gerhardt from the Connecticut River Conservancy for his expertise.
This non-profit conservation group is led by
a volunteer board of directors:
Contact [email protected] to learn more about how you can become more active in your local land trust.